G Prosecco Valdobiaddene DOCG Superiore Extra Dry
Doskonałe Prosecco posiadające certyfikację DOCG Valdobiaddene, o delikatnym, wręcz kremowym Perlage z subtelnych bąbelków, doskonałe jako Aperitivo lub akompaniament do posiłków.
| | | |
| --- | --- | --- |
| Zdjęcia oraz opisy produktów stanowią warość intelektualną właściciela strony i są prawnie chronione. Kopiowanie całości lub części, jak również powielanie zdjęć będzie traktowane jako kradzież i ścigana sądowo łącznie z roszczeniem praw do zysków uzyskanych dzięki użyciu nielegalnie skopiowanych treści. | | Interesuje Cię zakup hurtowy prezentowanego produktu? Nasza firma jest bezpośrednim importerem, skontaktuj się z nami w celu uzyskania oferty B2B dla biznesu wyłącznie dla zarejestrowanych podmiotów gospodarczych. |
To jedno z najelegantszych win z winnicy Casa Gheller. Wino bardzo rześkie o trwałym finiszu z subtelnymi bąbelkami delikatnie pieszczącymi podniebienie. Zapach o przyjemnej złożonej strukturze kwiatowo-owocowej, z wybijającymi się nutami brzoskwini i mandarynki. Określenie Superiore gwarantuje, że producent wyselekcjonował owoce i wybrał tylko te najdoskonalsze. Jeśli jakiś rocznik nie spełnia założonych warunków jakościowych, Casa Gheller nie wypuści linii Superiore, aby jedynie zaspokoić oczekiwanie rynku. Doskonałe jako aperitif, dobrze komponuje się z rybami i świeżymi warzywami, czy owocami. To produkt z wysokiej półki, na który możesz sobie pozwolić bez wyrzeczeń. Poziom cukru na poziomie 18 gramów w litrze, co odpowiada oznaczeniu Extra Dry. Oczywiście wyłącznie grona odmiany Glera bez żadnych domieszek, pojemność 750ml, alkohol 11%, temperatura serwowania 8-10 stopni.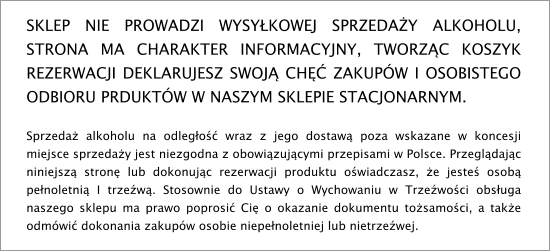 Bottle
Packaging specifications.